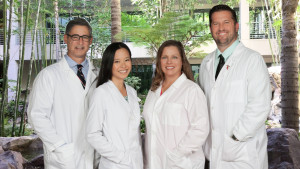 We would like to welcome you to our practices and thank you for choosing us for your dental needs. Our practice provides comprehensive preventative care as well as comprehensive restorative treatment.
Our Dental Offices are dedicated to providing the most up to date general, orthodontic and family dentistry.
Our offices have grown to provide a world class facility for the treatment of tooth loss, dental cosmetics and advanced restorative dentistry.
We are among the most qualified implant providers in the USA with over 60 years of combined quality training and experience.
The goals to our office are :
-to help our patients gain and maintain excellent dental health
-to help earn our patients' confidence and trust in a professional,
comforting and caring atmosphere
-to make our patients' oral health care needs our first priority
Our doors are always open to
new patients.
To become part of our dental family,
call our office at (714) 546-3000 Costa Mesa or (714) 842-2549 Huntington Beach
for an appointment.