Our Support Staff
We are especially interested in making all our patients feel right at home! We put your needs first to achieve efficient and comprehensive treatment. Our staff is trained and skilled, and we strive to provide quality and excellent service to each patient. Each member of our team has years of experience in treating patients with the highest level of care. We strive to stay abreast of the very latest in technology and advances by regularly attending continuing education courses and seminars.
Melanie (Office Manager Costa Mesa Office)
Melanie is our knowledgeable front office manager. She has over 30 years of experience in dentistry. Melanie is also an Insurance Specialist and will help guide you through your insurance policy in order to maximize your benefits.  She is very courteous and will take time to answer any of your questions. Melanie was born and raised in Southern California and enjoys yoga, camping and going for walks.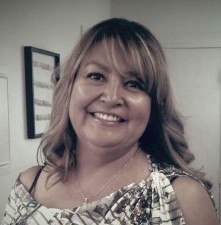 Lydia (Office Manager Huntington Beach Office)
Lydia has over 35 years experience in the dental field.  She started as a dental assistant and has since learned all the inner workings of a dental office.  From chair-side assisting to understanding insurance billing and benefits, Lydia has complete knowledge of our dental office.  She enjoys helping patients with understanding their dental insurance and minimizing any out of pocket costs. She has the expertise in understanding your benefits.  In her free time she enjoys spending time at the beach, running, cooking and time with family.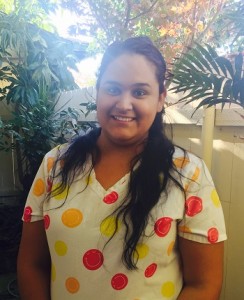 Jennifer (Dental Assistant Costa Mesa) 
Jennifer enjoys family life and is very passionate about her job as a Dental Assistant. She attended Everest College and graduated in Aug 2010. She has been working with Dr. Millar since 2007.  She is married with 3 kids and is a dedicated full time employee multitasking both front and back office.
Arllyn  (Dental Assistant Costa Mesa)
Arllyn attended Concorde Career College for dental assisting and graduated in June 2015. She is very caring, compassionate, and willing to learn. Arllyn enjoys going to the gym as wells as other outdoor activities. "Dental assisting is a very satisfying career for me and I enjoy helping our patients improve their smile."
Griselda (Dental Assistant Costa Mesa)
Griselda has been dental assisting for over 14 years.  She is very professional and has a good understanding of patient's needs and concerns.  She enjoys helping patients learn about good oral hygiene and how to keep and maintain good oral health.   Griselda enjoys staying active and traveling. She has 4 children and 2 grandchildren "I enjoy watching both my children and grandchildren play sports, laughing and having fun!"

Shamiah (Dental Assistant Huntington Beach Office)
Shamiah attended Southern California Regional Occupational Center to receive her certificate in dental assisting in 2012.  She supports our doctors and patients, not only in the back office but also in the front.  Shamiah is courteous and professional, and takes great pride in helping patients achieve dental health.  She enjoys shopping,  and any time she can spend with friends and family.

Shannon (Dental Assistant Huntington Beach Office)
Shannon attended UEI for dental assisting and graduated with honors in 2015.  She then continued her education and received her RDA (Registered Dental Assisting) certificate in February 2017.  She enjoys all aspects of dentistry and works both in the front and back office.  Shannon is continually taking classes to stay abreast on current procedures and treatments.  She has 2 daughters and enjoys being her daughters "Girl Scout Leader."
Lolis (Dental Assistant Costa Mesa)